Take control of ports, maximise gains!
With our Port Automation System, based on the philosophy of "Take the required modules and use them."
Users have the ability to meet the needs of all demands of the port using the latest technology.
Processes for container, mixed cargo, Ro-Ro and liquid terminals have been developed; all these operations are supported with advanced-scenario capability. Manage and monitor terminals for all your needs within a single platform.
SolonPort software integrates and works in harmony with equipment in the port in a sector where the use of advanced technology is common. SolonPort provides maximum efficiency with optimum manpower thanks to its user-friendly features and properly designed operation flows.
SolonPort has optimization structures and algorithms that are difficult to reach. Minimum shifting and maximum performance are provided by optimization algorithms.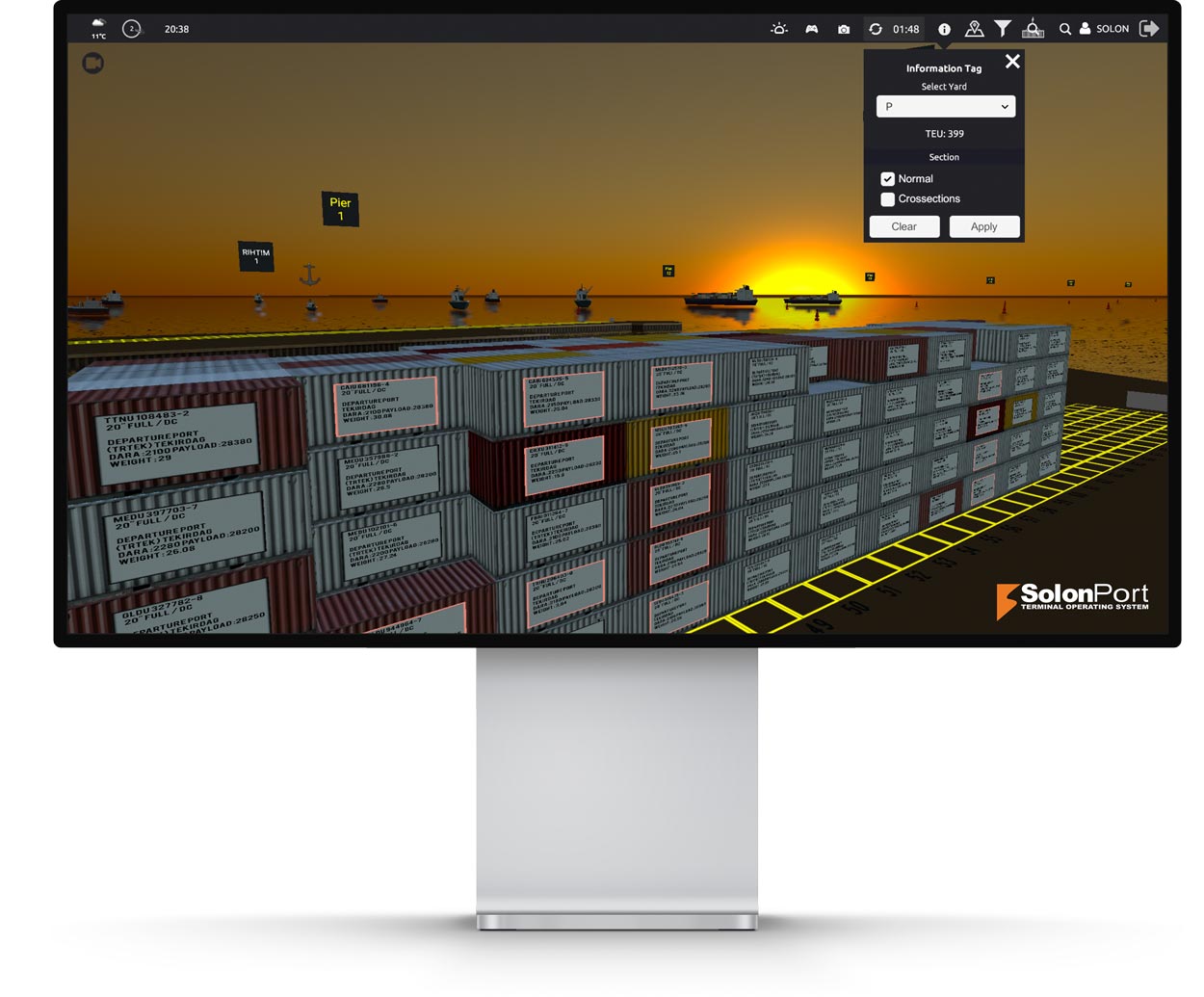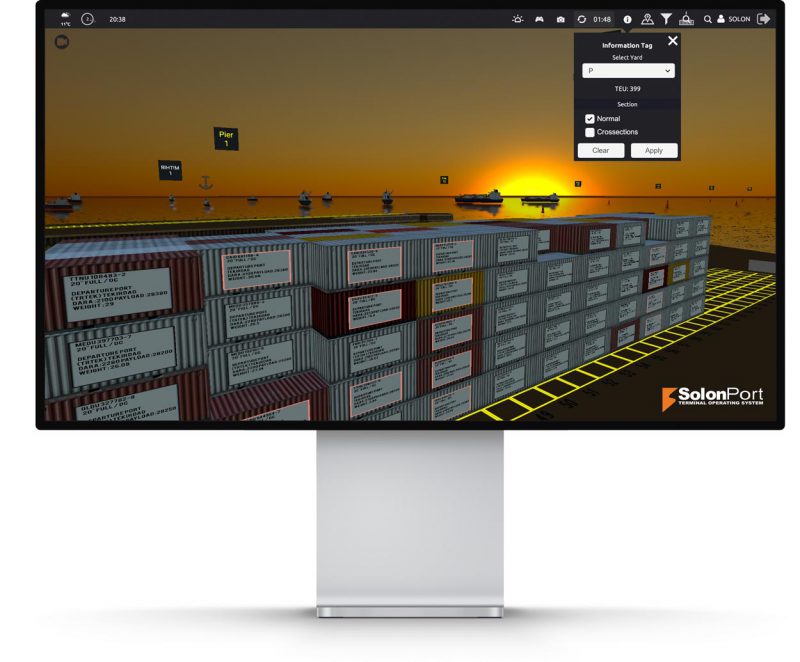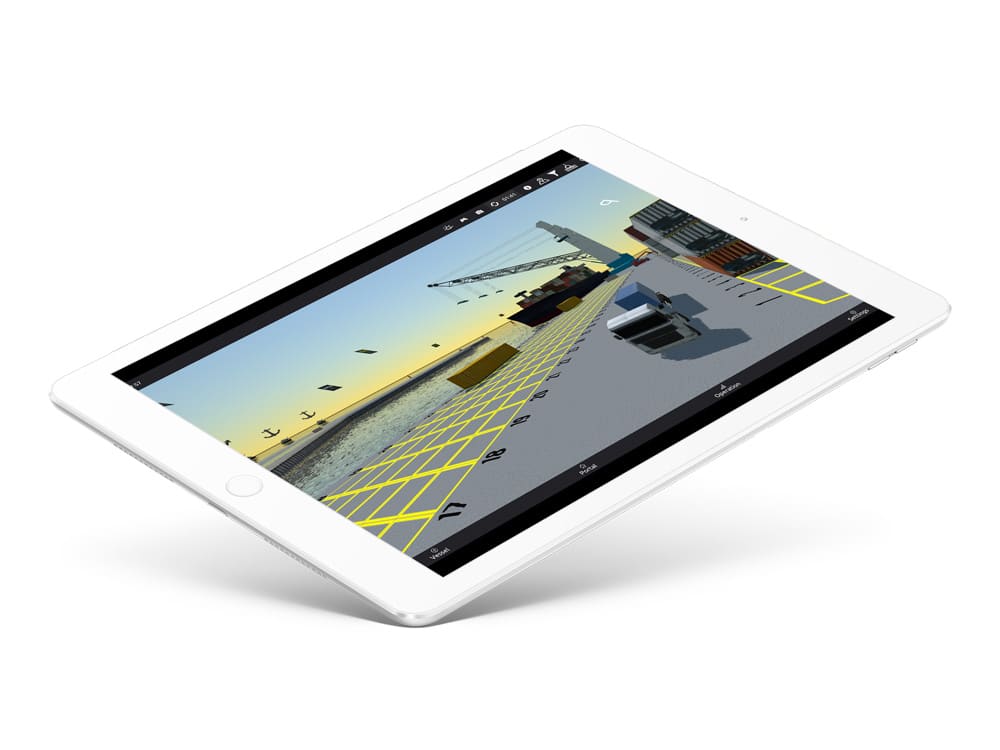 3D Yard Management

Reach stacker areas can be controlled and planned through Yard Management System in 3D and their performance can be measured and managed with Solonport optimize engine automatically.
3D Mobile Application

With our 3D mobile technologies, all your terminal is in your pocket. Provides mobile port management and monitoring. All data transactions and live operations in port 24/7.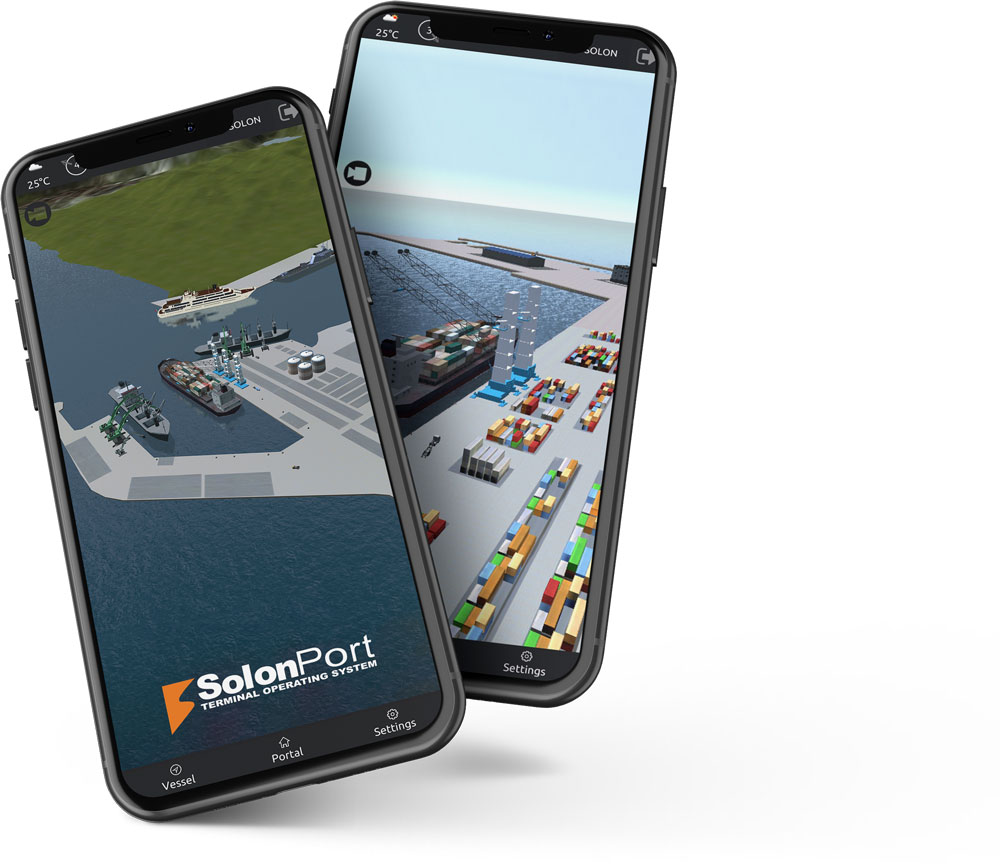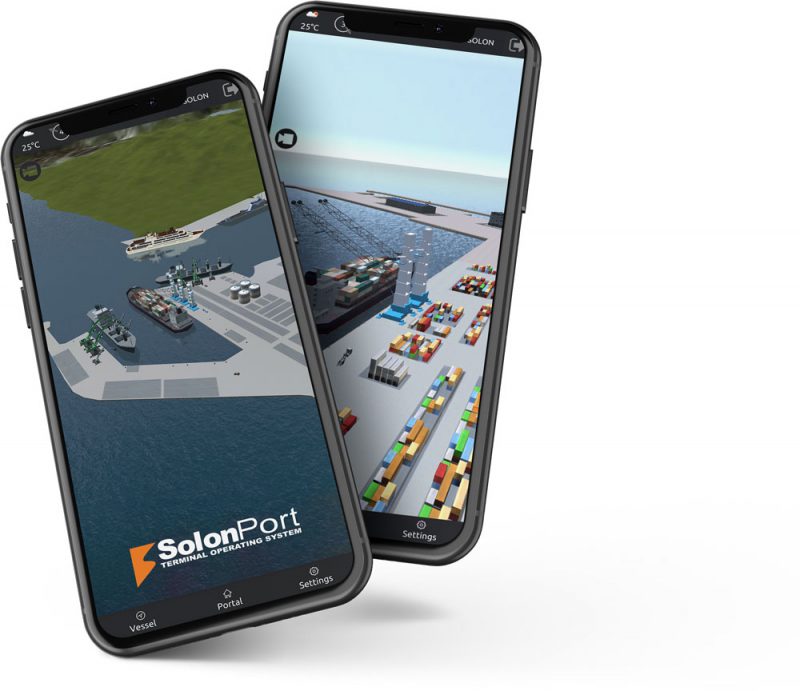 Automatic Invoice

Bills for the discharging and loading operations, dock harboring services, etc. warehouse services and services rendered in the terminal, can be drawn up automatically in the system.